Massage Therapy Leicester

I have specialised in massage therapy for over 30 years after graduating with distinction from the Australian College of Massage in 1989. I went on to receive a diploma in Advanced Clinical Aromatherapy from the Eve Taylor Institute (London) in 1995. Further studies include Indian Head Massage (Northampton) in 1999 and in the same year I qualified to Reiki/Seichem (Master) Level III. I completed courses in Hot Stone Massage in 2006 and Thai Hot Herbal Compress Massage in 2008 at the Ellisons Academy (Coventry).
I have been established in Leicester since 1997. Prior to this I travelled extensively for many years and have explored a number of techniques from Europe, South East Asia and China. Many of these techniques are integrated into my treatment today.
Complementary Healthcare Leicester
Complementary Healthcare includes a range of practices. These practices may be used alongside conventional medicine to aid the health and well being of patients who experience a number of conditions.  Common uses of complementary healthcare include improving the quality of life for people living with chronic conditions.  Techniques are used to help support the body's natural healing process and to support people through periods of anxiety-related illness.
Massage Therapy
Massage therapy is an effective way to prevent muscle damage and to treat muscle injury, pain and soreness. It stimulates the lymphatic system which encourages the elimination of toxins and dilates the blood vessels to aid the improvement of circulation.  Massage is also extremely effective for relaxation and aiding in the alleviation of anxiety and stress.
Massage Therapy & Treatment
Before starting treatment a full consultation is carried out to discern the specific needs of the client.  Privacy and confidentiality are adhered to at all times.  The choice of oils used in any treatment will vary, again depending on the needs of the client and taking into account any allergies. People are welcome to call for more information before deciding to make an appointment for Massage Therapy in Leicester.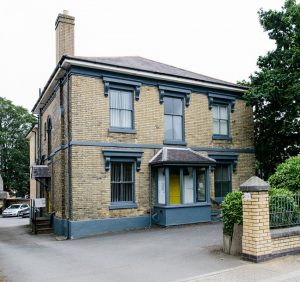 Massage for Health Leicester is located in the London Road Chiropractic Clinic (Est. 1972). The clinic is located in the beautiful Stoneygate area, opposite Victoria Park and is easily accessible via car and public transport. We are only a short walk away from the popular Queens Road with its many amenities including cafes, shops, bars and restaurants.
Contact Massage for Health Leicester: Michele White on 07947741791 or contact online today.